Chicago's historic Fine Arts Building (410 S. Michigan Avenue) celebrates its 125th anniversary this year with two new public exhibits, a self-guided walking tour of significant sites, and special programming that highlights the artists and companies that have made the building an artist haven since its founding in October 1898.
Dance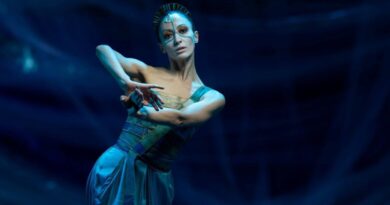 The Joffrey Ballet closes its 67th season with the long-awaited Chicago premiere of John Neumeier's beautifully haunting interpretation of The Little Mermaid. A gripping tableau of shadows and colors, Neumeier's world-renowned production of Hans Christian Andersen's 1837 tragic folktale follows the tormented mermaid heroine on a journey between the divergent worlds of land and sea—one utterly complex, the other magnificently serene. With sets and costumes of the grandest scale, this heartbreaking tragedy, based on Andersen's original and complex themes, will mark the largest production ever mounted by The Joffrey Ballet. 
Theater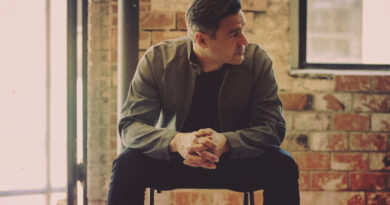 New Philharmonic, the professional orchestra in residence at the McAninch Arts Center, closes out its 2022-2023 season this spring with Broadway in Concert: South Pacific. The concert, which features Broadway luminaries Nathan Gunn (Emile) and Ann Harada (Blood Mary) takes place at 7:30 p.m., Saturday, April 15 and 3 p.m. Sunday, April 16. Set on a South Pacific Island during WWII, this important and influential musical weaves the themes of romance, duty and prejudice to create a story that is funny, heartbreaking and thought-provoking.
Museums
Works from paints to sculpture to film
On Sunday, April 30 at 2 p.m., Auditorium Theatre will present National Geographic Live's "Coral Kingdom and Empires of Ice" with photographic team David Doubilet and Jennifer Hayes. Vice President of Conservation Research at Chicago's own Shedd Aquarium, Dr. Chuck Knapp, will introduce the speakers and host a Q&A providing audience members the valuable opportunity to talk directly with Doubilet and Hayes.