Chicago's historic Fine Arts Building (410 S. Michigan Avenue) celebrates its 125th anniversary this year with two new public exhibits, a self-guided walking tour of significant sites, and special programming that highlights the artists and companies that have made the building an artist haven since its founding in October 1898.
Dance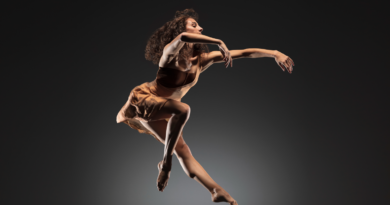 Since 1982, Alonzo King LINES Ballet has been celebrated as a ground-breaking contemporary ballet company, guided by the artistic vision of the acclaimed choreographer for which it is named. Collaborating with noted composers, musicians, writers and visual artists from across the globe, King draws on a diverse set of deeply rooted cultural traditions, imbuing classical ballet with new expressive potential. He has been heralded as a visionary and thought leader on topics that reach well beyond dance, receiving numerous accolades such as a 2020 Dance Magazine Award. The company brings new works of illuminating beauty to Bay Area audiences in bi-annual home seasons. LINES Ballet's national and international tours allow the company to share its vision of transformative, revelatory dance through performances worldwide. LINES Ballet has demonstrated a dedication to training the next generation of artists through its pre-professional Summer Program, Training Program, Teens Program (Teens at LINES), and Bachelor of Fine Arts Program with Dominican University of California.
Theater
Music Theater Works, (MTW) launching its 43rd season with the Tony Award-winning Best Musical Avenue Q, March 9 – April 2, has been awarded a Signal Grant by the Bayless Family Foundation for MTW's efforts to update shows with outdated or actively offensive content. This grant was announced with three Stepping Stone grants, named for theater companies poised to take their next big step, being given to Filament Theatre, Shattered Globe Theatre and Theater Wit.
Museums
Works from paints to sculpture to film
On Sunday, April 30 at 2 p.m., Auditorium Theatre will present National Geographic Live's "Coral Kingdom and Empires of Ice" with photographic team David Doubilet and Jennifer Hayes. Vice President of Conservation Research at Chicago's own Shedd Aquarium, Dr. Chuck Knapp, will introduce the speakers and host a Q&A providing audience members the valuable opportunity to talk directly with Doubilet and Hayes.