Chicago's historic Fine Arts Building (410 S. Michigan Avenue) celebrates its 125th anniversary this year with two new public exhibits, a self-guided walking tour of significant sites, and special programming that highlights the artists and companies that have made the building an artist haven since its founding in October 1898.
Dance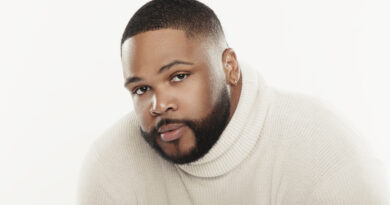 The Joffrey Academy of Dance, School of The Joffrey Ballet, will present four world premieres in the culmination of Joffrey's national call for ALAANA (African, Latinx, Asian, Arab and Native American) artists to submit applications for their Winning Works Choreographic Competition. This year's Competition winners—Natasha Adorlee, Christian D'Ariano, Kameron N. Saunders, and Mike Tyus (Recipient of the Zach Lazar Winning Works Fellowship)—each have choreographed an original work created for the Joffrey Academy Trainees and Studio Company to a commissioned score by a chosen composer collaborator. An additional performance has been added to the program this year due to popular demand.
Theater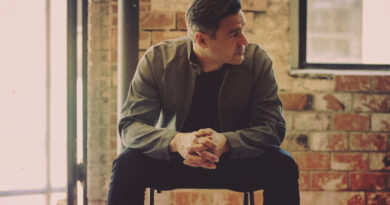 New Philharmonic, the professional orchestra in residence at the McAninch Arts Center, closes out its 2022-2023 season this spring with Broadway in Concert: South Pacific. The concert, which features Broadway luminaries Nathan Gunn (Emile) and Ann Harada (Blood Mary) takes place at 7:30 p.m., Saturday, April 15 and 3 p.m. Sunday, April 16. Set on a South Pacific Island during WWII, this important and influential musical weaves the themes of romance, duty and prejudice to create a story that is funny, heartbreaking and thought-provoking.
Museums
Works from paints to sculpture to film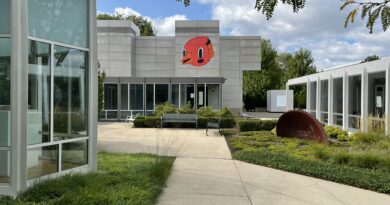 In partnership with the Elmhurst Park District and consulting by RGL Marketing for the Arts, Elmhurst Art Museum has announced the return of Art in Wilder Park to the heart of Elmhurst this spring. The first outdoor festival of the season, Art in Wilder Park features over 125 exhibitors including local artists, food vendors, a designated Kids Court for family activities, and more. The free-to-the-public event regularly attracts over 8,000 people to the museum campus and takes place May 6-7, from 10 am to 5 pm, at 175 S. Cottage Hill Ave in Elmhurst.