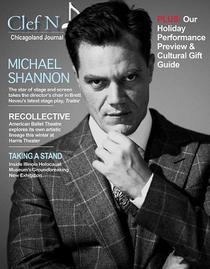 A city with as vast and vibrant a cultural scene as Chicago deserves a magazine that's equally vibrant and inspires interest in and knowledge of Chicago's cultural life from cover to cover with every issue. Clef Notes Chicagoland Journal of the Arts serves as the city's premier magazine for coverage of arts in Chicago and the Chicagoland area. Clef Notes offers insightful feature articles on music, art, theater and dance, and provides departments that cover a wide range of the creative muse for Chicago culture lovers. Clef Notes examines innovations in culture, while at the same time, looks back to the history of art, theater, dance and the performing arts to inform on what they mean to us today. Our magazine brings news, interviews with renowned concert artists and editorials, essays and analysis on a wide variety of subjects all touching art, the artisan and the muse. In addition, we provide a comprehensive digest of listings quarterly for arts events in Chicago in the pages of our popular Cultural Almanac. The Almanac also features previews, reviews for current running performances and interviews with luminaries from the city's cultural landscape and beyond.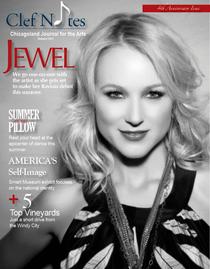 Our design is fresh and as vibrant as the creative cultural community we serve. The magazine's content is focused on the thrilling arts and culture scene in the Windy City, and because Chicago is a global city, we keep a finger on the pulse of arts and culture around the world. If you love art, music, dance, theater and all things cultural, you'll love Clef Notes!
Inside every issue, you'll get: timely and insightful features that keep you abreast of the ever changing landscape of Chicago area arts and culture;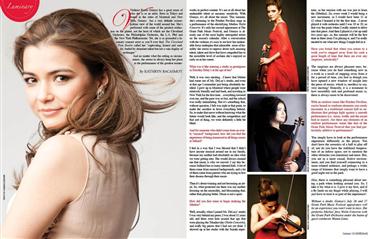 interviews with some of the world's foremost artists performing on the concert, theater and opera stages today, along with interviews with some of the world's leading figures in fine arts and culture;
backstories to the arts as they look today, with insights from professionals in the fine arts industry revealing trends in culture, developments in technology and programming, and issues that impact contemporary arts and culture;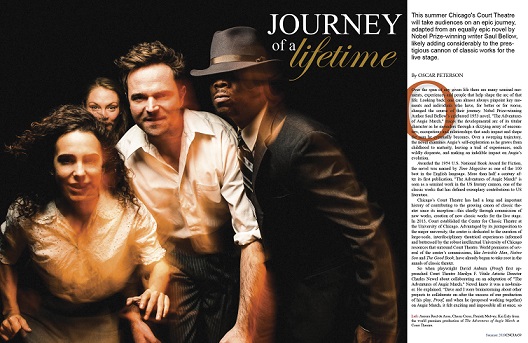 previews of some of the Windy City's most anticipated performances, including dance; theater; classical, jazz & folk music; and art & museum exhibits; and reviews of some of hottest shows in Chicago's cultural calendar!